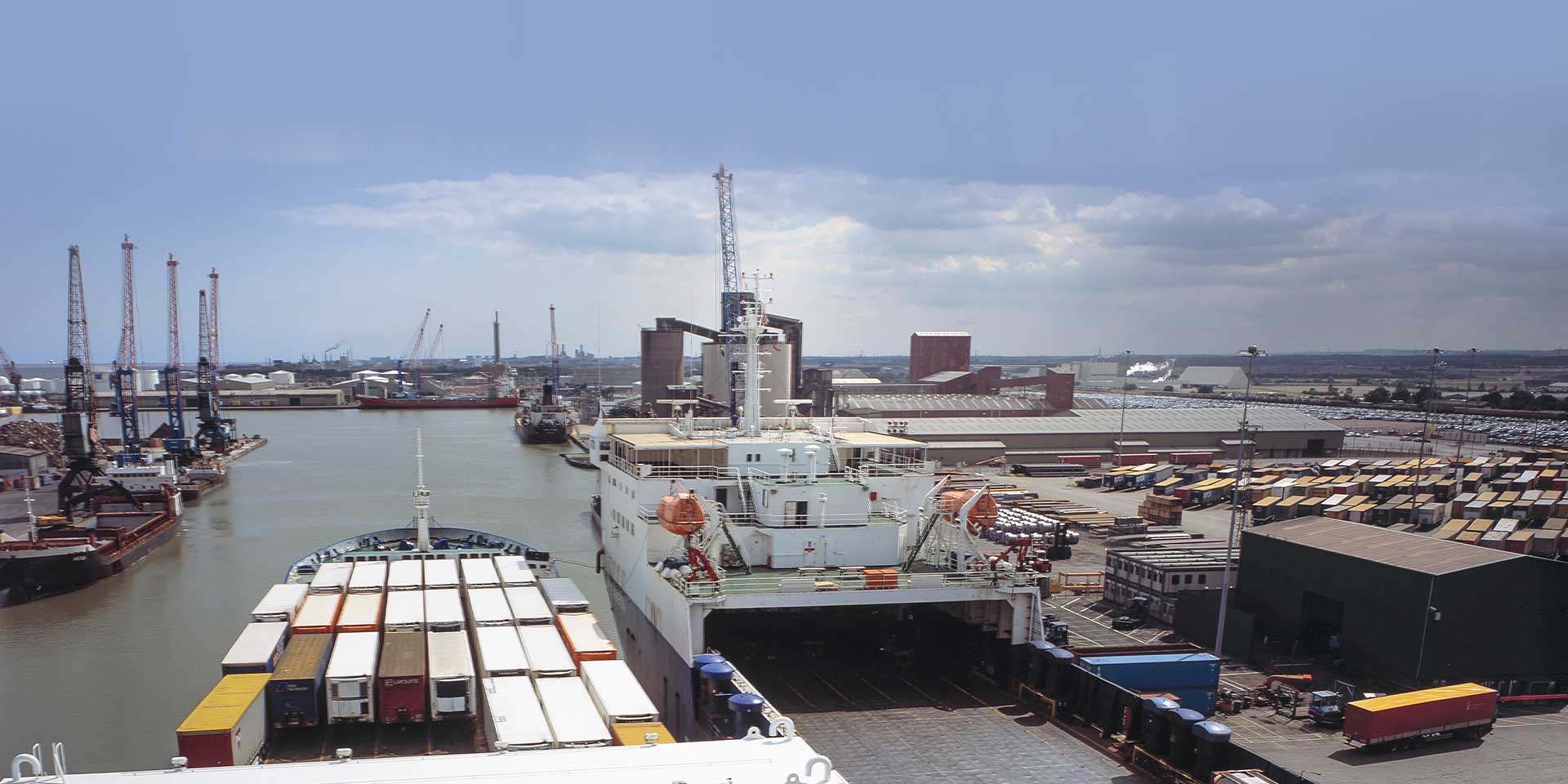 North East Lincolnshire Council is a unitary authority employing approximately 1600 FTE. The council is made up of 42 councillors (referred to as Elected Members) who represent a total of 15 wards.
The current political composition of the Council is as follows:
Conservative – 30
Labour – 8
Liberal Democrat – 3
Independent – 1
Councillors are, collectively, the policy-makers of the Council and represent their communities to bring their views into the Council's decision-making process.
They also deal with individual casework and act as an advocate for constituents in resolving particular concerns relating to Council services.
To do this they have regular contact with the general public through either Council meetings, telephone calls, emails or ward surgeries
Council plan
The development of our Council Plan in 2022 reflects the key aims of a listening council and provides a framework to assist with the achievement of our priorities, the plan recognises the need to balance economic growth and the green agenda, making sure we take our community with us. The plan is clear that we want North East Lincolnshire to be a place:
Where business can sustain and grow.
Where citizens of all ages live active, healthy, and independent lives and are much less dependent on public institutions as a result.
Where young people have choice and are equipped with the skills to exercise that choice.
Where people are proud to live, work, invest and visit.
Our Outcomes Framework
Our outcomes framework developed and adopted with our partners seeks to galvanise a whole organisation and whole system approach to the growth and sustainability of our place and underpin the priorities of Stronger Economy and Stronger Communities.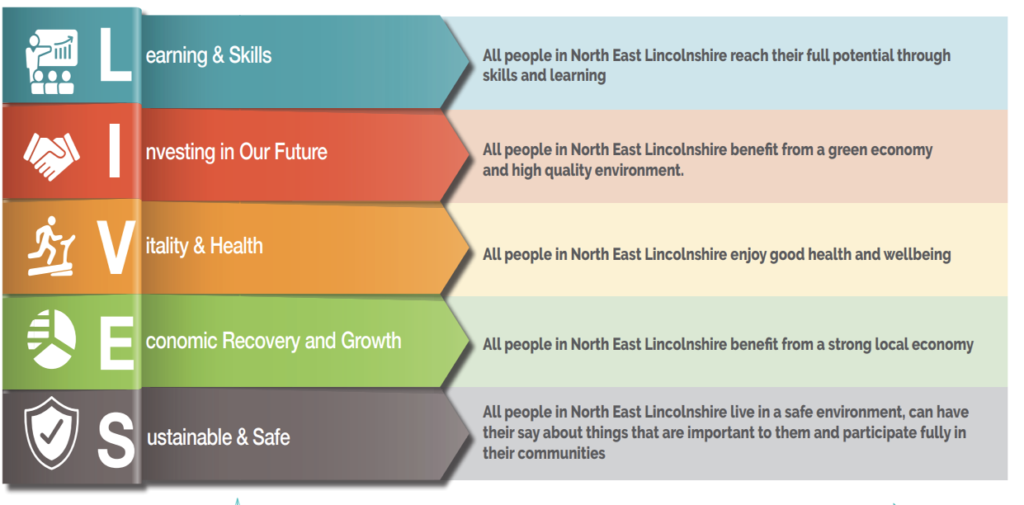 North East Lincolnshire is a hidden gem located on the east coast of England, surround by a coastal landscape and the rolling Lincolnshire Wolds. With options of countryside, town or coastal living, North East Lincolnshire has it all.
North East Lincolnshire is part of the Yorkshire and Humber region, with three main towns within the borough: Grimsby, the pretty coastal town of Cleethorpes, and Immingham. 
Grimsby is synonymous with the food industry and is at the heart of the offshore wind industry. Its long standing fishing heritage is evident in the exciting key developments on the docks and the town is undergoing a radical transformation as part of a 25 year vision.
Cleethorpes is famous for its miles of golden sandy beaches, historic pier and sites of special scientific interest and coastal nature reserves. It is undergoing a renaissance with new investment and developments taking place.
Immingham hosts the UK's largest port and is known for being a busy 24/7 logistics hub and a growing focal point for renewal energy companies. 
North East Lincolnshire has established supply chains in key industries such as chemicals and process industries, port and logistics, food processing and advance manufacturing. The area has also now emerged as a key location for renewable energy, specifically as the preferred location for operations and maintenance services to the offshore wind industry. In addition to these key industries, we have a thriving visitor economy with over 10 million visitors a year.

19.4% of residents are 0-15
59.7% of residents are aged 16 – 64
20.9% of residents are aged 65+
72.4% of working age residents are employed

81% are employed in private sector
12% are employed in caring leisure and service occupations

We have 4,800 active business, and 89% are micro businesses
We have 10 million visitors a year, with a visitor economy worth in the region of £537million a year
For more information: Discover North East Lincolnshire | The Official website for Cleethorpes, Grimsby and surrounding area
Operationally our Council is organised into functions, which commission and deliver services. The recruitment of these three roles will create a new Senior Leadership Team who are responsible for managing the strategic direction of the Council, whereas the Assistant Director group manage the operational performance of the Council.
Click here to view the council structure